ProSkill

August 16th, 2013
0 comments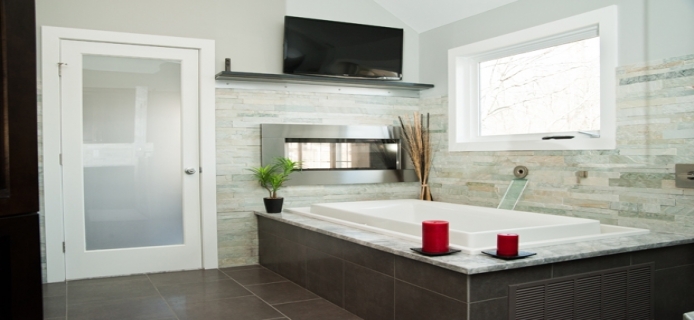 You'll see this project everywhere soon, so we wanted to be the first to break the news:
Design Build Pros & Pro Skill's Spa-Styled Master Bath has won a 2013 Professional Remodeler Design Award!
This project was designed to increase the already large master bathroom by 50% in taking the space of two existing closets and a hall. A new walk-in closet was built on the other side of the master bedroom using part of the ceiling space of the two-story living room below! The new bathroom has an unmistakably spa-like feel: vaulted ceilings, stone walls, huge vanity / cabinetry storage area, and a water closet.
View the slideshow below to see the construction process by Pro Skill Construction from beginning to end.
Award-Winning Bathroom Remodel Slideshow