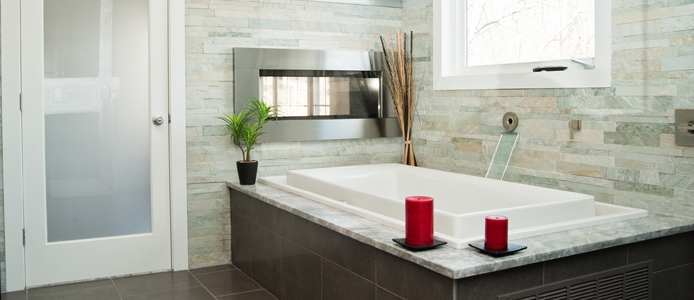 Is Your Bathroom An Oasis Or An Eyesore?
  Whether you're thinking about your powder room or your master bath, you want your bathroom to be a welcoming and relaxing space for you and your guests. Outdated and worn cabinetry and fixtures can make a bath feel old and unkempt – even when it's not! Let Pro Skill show you what amazing designs and products are possible within your space and within your budget! Your bathroom should be an oasis, not a source of stress. After all, it's the first thing you see when you get up in the morning and the last thing you see before you go to bed – shouldn't you begin and end your day in a space you truly love?
   The Pro Skill team has been creating elegant bathrooms for New Jersey and New York homeowners for over fifteen years. When you're ready to begin your bath remodel, turn to the team you can trust: Pro Skill. Having worked and lived in the Central NJ and North NJ area for decades, Pro Skill is intimately familiar with the homes, trends and demands of our unique marketplace. Pro Skill provides high-quality bathroom remodeling and bathroom design services to NJ and NY homeowners, utilizing an approach rooted in honesty, integrity, creativity and meticulous attention to detail. We will guide you through every step of your bathroom remodel - before, during and after the renovation is complete.
Want to know how to get started with the right bathroom contractor in NJ? We'll tell you here!
We're Working In Your Town